So everyone is hyped about the latest blockbuster trade that sent perennial all-star Kyrie Irving from the Cleveland Cavaliers to the Boston Celtics for 3 and D wing Jae Crowder, raw prospect Ante Zizic, a 2018 first-round draft pick from the Brooklyn Nets, and most importantly, the star point-guard who finished fifth in MVP voting last season, Isaiah Thomas. Twitter blew up when the trade was announced, and sports media on every network began to debate over the question: "Who won the trade: the Cavaliers, or the Celtics"? The answer is simply, both, for very compelling reasons.
For the sake of being fair, we'll examine the cons of this trade for both of these teams, but only to show how any possible downside to this trade is underwhelming when compared to the positives.
What Could Possibly Go Wrong?
So two of the biggest fears for both of these teams right off the bat are chemistry and injuries- chemistry being a possible issue for the Celtics, and injuries being a concern for the Cavaliers. The factor that made the Celtics such a powerful team in the league, scary team in the Eastern conference, and worthy opponent for the Cleveland Cavaliers, was their chemistry, and by extension, their depth.
The Celtics' squad last season reflected the classic structure of a super-star center piece (Isaiah Thomas), a solid, sometimes all-star caliber right-hand man (Al Horford), and a remaining roster full of the best role players in the league, a roster full of consistent shooters and defenders who make important plays and/or big shots when needed to (Jae Crowder, Avery Bradley, Marcus Smart, etc.). This reminds of the structure that the Lakers sported back when they two-peated in 2009 and 2010. Kobe was the man, Pau, while not a "G.O.A.T", was the second best player and Kobe's right-hand man, and the rest of the squad consisted of the best rebounding, defending, and clutch role players in the league at that time. The mark of success for a squad like that is chemistry, the bond the players share on and off the court that translates to smart plays and wins. The argument could be made that the Celtics risk that chemistry by trading the heart and soul of their group that was top seed in the East last season, along with the role players that made their success possible.
For the Cavs, chemistry is not an issue for two reasons: 1. Lebron and 2. James. He's proven that he could find success on any team by his superior playmaking and team-involvement capabilities. He has, however, always needed to rely on at least one other star talent to seal the deal in important games. Isaiah Thomas isn't reliable for this, not because he's not a closer (which he is), but because he's got a trick hip. We can't forgot about his hip injury that came during his amazing performance in the Eastern Conference Finals last season. Before being traded his former coach Brad Stevens of the Celtics was quoted saying that the training staff wasn't even sure if he'd be cleared for training camp this year. In addition to this, Isaiah can also be looked at as a defensive liability.
The Answer?- Nothing Can Go Wrong
THE CELTICS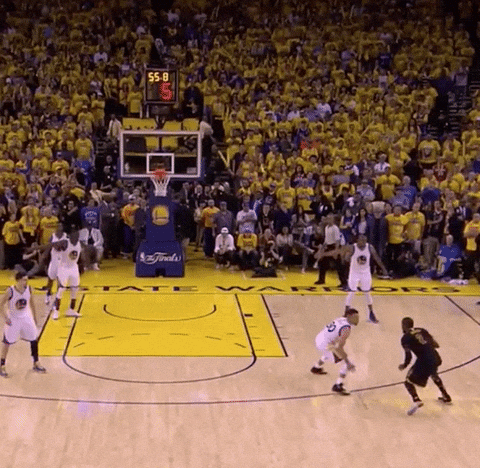 Should we be worried about the Celtics' chemistry after this trade? No, because the trade before it already broke up the squad to acquire lethal shooting forward Gordon Hayward. So why are we worried about chemistry now? Not only that, but looking at the stats, gameplay style, and analytics, the Celtics have essentially replaced Isaiah Thomas with a younger, taller Isaiah Thomas. Kyrie is a proven clutch performer, one of, if not the best finisher at the rim in today's NBA, and has yet to not show up to big games when his performance truly mattered, and on top of all of that, he's only 25 years old and has barely entered into his prime. He's confident that he could lead a team on his own, and I'm excited to see him do so. He's yet to be a leader or prove that he could make his teammates better, and he's yet to prove that he could be consistent on defense, but these are things you can get away with when playing on the same team with someone like Lebron. Now we can be excited to see his progress accelerate as a player now that more will be demanded of him on both ends of the floor. It is said that players truly enter their prime around 28 years old (Stephen Curry was 28 when he won his first chip, Kobe was 28 when he scored 81 points in a game, just saying), who knows how much amazing progress Kyrie will make and what the league will look like in 3 years. The beast that is the Warriors can't last that long, and Lebron will be a little slower by then. Maybe kyrie will be able to say he's won a ring on his own. The Celtics definitely win now, and in the long run from this trade.
THE CAVS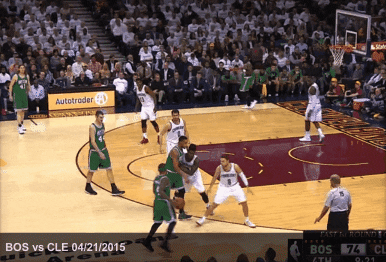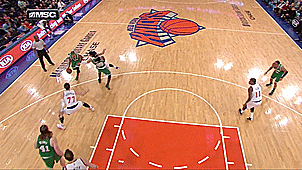 Should we be worried about Isaiah Thomas' injury or defense? Defense, no. The Cavs were extremely successful and effective with Kyrie and he never played defense, and their offensive play styles are similar in that they accomplish the same things. Injury, maybe. It wasn't a career altering one (like the infamous ACL), and even if Isaiah is on and off the court throughout the season, it'll give him time to rest for the playoffs, and give Lebron more of a chance to enter into his apparent beast mode that we're all looking forward to, given his recorded and circulated off-season workouts. If he can stay healthy during the playoffs, the Cavs are essentially a better team. Their biggest problem last season was their lack of a bench and solid role players. Deron Williams was coming in for Kyrie and he stunk up the place. Richard Jefferson was coming in for Lebron and he is too old (although he was still ok on the court). Their problems are solved this season with this trade, and this is emphasized with their other off-season acquisitions. They still have one of the greatest three point marksman of all time in Kyle Korver (he choked during the Finals last year, but it was his time there he'll for sure do better next time), they replaced Deron Williams with the more consistent Derrick Rose (18 ppg in 64 games off of 47% from the field), and replaced Jefferson with proven quality 3 and D wingman, Jae Crowder. Should they worry if Lebron and Isaiah leave? Not if that 2018 first-round pick from the Brooklyn Nets has anything to say about it. All of their problems are solved, they are a better team.
Who Won?
It's simple, this isn't a debate over who won or lost this trade. That implies that someone missed out or that one of the teams is now weaker. Kyrie wanted out so and that became public, so teams in the league were offering peanuts to acquire him. Instead of that though, the Cavaliers end up with an MVP caliber point guard and now have a bench to compete. The Celtics get a young man who consistently proves himself to have the potential to be the best player on a championship team. Both of these teams got better, both are ready to compete.